LEAK DETECTION IN MELBOURNE
Do you slip in puddles of water on your kitchen floor? Wake up in the middle of the night to a mysterious dripping sound? Hear the hiss of a leaky tap somewhere in your house?
Troublesome Leaks
Leaks harass homeowners in both new and old properties. For leak detection from Melbourne to Portsea, contact Austin Waterproofing. Anyone who has dealt with leaks before knows they hurt your home and your wallet.
Consider some of the problems associated with this issue:
Leaks are difficult to detect.
Leaks waste water, a precious resource.
Leaks rapidly increase your water bill.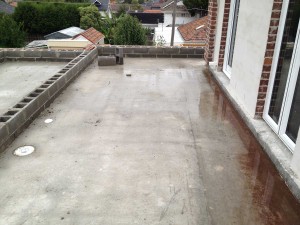 For these reasons, detecting leaks early can save you money and time. Every drop of water from a leaky tap adds up to litres of wasted water and a mess you'll have to clean up. Leak repairs prevent damage to your plumbing and property value.
Helpful Solutions
At Austin Waterproofing, we locate water leaks using the latest technology. Our leak detection in Melbourne stops uncontrolled water before it takes over your house. Instead of waiting until the problem escalates, we get involved as early as possible. We'll plan out the waterproofing process and predict leaks and treatment before it's too late.
Convenient Services from our Family to Yours
Take advantage of our knowledge-we have more than 15 years of experience in the waterproofing industry. And we offer you repairs for every area of your home:
Planter Boxes
Pools
Flat Rooftops
Flat Rooftops
Terraces
Balconies
Basements
Retaining walls
Call our team on 0434 035 881 or fill out our contact form to receive an obligation-free quote. We'll examine your situation and suggest the needed repairs so you can make the decision for yourself. Leak detection in Melbourne with Austin Water proofing gives you the technology you need to keep your home leak free.
We specialise in identifying leaks based on our profound knowledge of building construction. Our waterproofing experts will also carry out water testing of problem areas when required and will write a report based on all items identified on site.